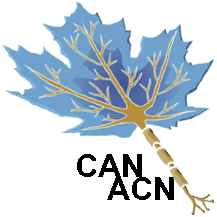 SIXTH ANNUAL CANADIAN NEUROSCIENCE MEETING
May 20-23, 2012 - Vancouver, BC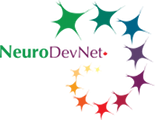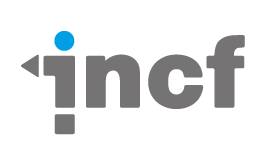 INCF Canadian Neuroinformatics Workshop
Satellite symposium
The International Neuroinformatics Coordinating Facility (INCF) and NeuroDevNet are jointly hosting a satellite symposium on Canadian Neuroinformatics on May 24th, immediately following the Canadian Neuroscience Meeting at the Sheraton Wall Centre in Vancouver, BC.
This FREE one-day workshop will include a diverse scientific agenda and close with a discussion of Canada's potential future involvement in INCF. The currently confirmed speakers are:
Dr. Sean Hill, INCF Executive Director, Karolinska Institute, Stockholm
Dr. Maryann Martone, INCF US Node, UCSD, La Jolla, CA
Dr. Rob Williams, INCF US Node, UTHSC, Memphis, TN
Dr. Dan Goldowitz, CMMT, UBC, Vancouver, BC
Dr. Paul Pavlidis, CHiBi, UBC, Vancouver, BC
Dr. Alan Evans, MNI, McGill, Montreal, QC
Dr. Todd Woodward, UBC, Vancouver, BC
Dr. Christian Beaulieu, U. of Alberta, Edmonton, AB
Dr. Stephen Strother, Baycrest, U. of Toronto, Toronto, ON
Dr. John Tsotsos, CVR, York U., Toronto, ON
Dr. Gunnar Blohm, Queen's U., Kingston, ON
Dr. Matthijs van der Meer, CTN, U. Waterloo, ON
Dr. Ibolja Cernak, U. of Alberta, Edmonton, AB
If you wish to attend the INCF Workshop in addition to the CAN-ACN conference, please click here to register using the online form. Already registered for Canadian Neuroscience Meeting? click here to add the Workshop to your registration
If you wish to attend the INCF workshop only, or if you have questions, please email secretariat@can-acn.org to register.
About INCF
The International Neuroinformatics Coordinating Facility (INCF) was launched in 2005, following a proposal from the Global Science Forum of the OECD to establish an international collaborative informatics infrastructure for neuroscience, and currently has 16 member countries across North America, Europe and Asia. INCF establishes and operates scientific programs to develop standards for neuroscience data sharing, analysis, modeling and simulation while coordinating an informatics infrastructure designed to enable the integration of neuroscience knowledge worldwide and catalyze insights into brain function in health and disease.
Please see www.incf.org for more information.
About NeuroDevNet
NeuroDevNet, a Canadian Network of Centres of Excellence (NCE), is dedicated to helping children overcome neurodevelopmental disorders. Network investigators seek to understand the causes of neurological deficits, and to transfer this knowledge to health care professionals, policy makers, and communities of interest. NeuroDevNet works with its partners in academia, the community, not-for-profit sector, industry, and government, and across traditional disciplinary boundaries and sectors, to ensure generated knowledge is translated into tangible diagnostic, preventative, therapeutic, social, economic, and health benefits for all.
Please see www.neurodevnet.ca for more information.