Dear Colleagues,
We invite you to participate in the 7th Annual Canadian Neuroscience Meeting in Toronto. Don't miss this great opportunity to share your research, get valuable feedback from fellow neuroscientists, meet new collaborators and discuss important issues about the state of Neuroscience research in Canada.
The meeting will be held at the Sheraton Centre Toronto Hotel, May 21 to 24, 2013. As Toronto is one of the important hubs for Neuroscience research in Canada, we expect a record number of attendees this year.
The 2013 Scientific Program Committee has put together an impressive list of Keynote and Plenary speakers. We received a record number of very high quality proposals for parallel symposia this year, and wish to thank our membership for their participation. Thanks to the Scientific Program Committee, the parallel symposia presenters and to all who have submitted abstracts for poster presentation, this year's meeting promises to be a showcase of the very best in neuroscience research.
We look forward to welcoming you in Toronto!
Sincerely,
Dr. Samuel David
,
President of the Canadian Association for Neuroscience
Dr. Lynn Raymond
,
Chair of the Scientific Program Committee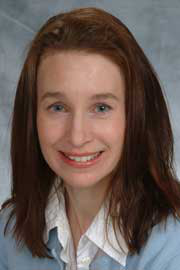 Dr. Sheena Josselyn
Co-Chair of the Scientific Program Committee